_ Study _
Deuteronomy 6:4-9 (NIV)
"Hear, O Israel: The Lord our God, the Lord is one. Love the Lord your God with all your heart and with all your soul and with all your strength. These commandments that I give you today are to be on your hearts. Impress them on your children. Talk about them when you sit at home and when you walk along the road, when you lie down and when you get up. Tie them as symbols on your hands and bind them on your foreheads. Write them on the doorframes of your houses and on your gates."
_ Read _
We seem to be in the midst of a mental health crisis in our modern world. Thousands upon thousands are affected by anxiety and/or depression. We're connected through the internet, but find ourselves lonelier than ever before. It's as if modern life is draining us of joy and rest. Yet, through Scripture we learn that our problems are not much different than they've always been. The prophet Jeremiah tells us "the heart is deceitful above all things, and desperately sick" (Jeremiah 17: 9 ESV).
It's a tale as old as Eden. We live in a broken world. Things are not as they were meant to be. We ache for restoration. Yet, we often take our focus off of the One who has redeemed us. The One who will fully restore all of creation one day. The One and Only who can give us true rest. Instead of turning to the Lord, we attempt to figure it all out alone. Is it any wonder we're tired, anxious, and depressed?
We don't mean to take our focus off Him. We wake up early, have our quiet time with God, and then…life happens. The kids forget to finish their school project. Someone at work calls an emergency meeting. The car gets a flat tire. Before we realize it, it's only 9am and we've taken our focus off of Christ and are left feeling exhausted, anxious, and frustrated. We had no intention of doing so; it's just our human nature.
God knew our human hearts lose focus. He knew that without intention to remember Him, we'd forget Him in the midst of our busy days. I think this is why God gave us the commandment in Deuteronomy with such strong language. We are to love the Lord our God with ALL our hearts, ALL our soul, and ALL our strength. We are to share this love with our children, and talk about God's Word…at ALL times!
When we lose sight of His truths, our hearts become heavy and sick. So He reminds us to keep our focus on Him. By resting in and meditating on His truths, our hearts can find rest and heal.
_ Practice _
Anxiety has a way of keeping us in our heads too much. When my anxiety was severe, I learned a concrete technique to feel grounded and ease my anxious mind. The simple technique is to find a "grounding object." This can be a penny, a stone, a pendant from jewelry, a seashell—anything that feels meaningful that is small enough to carry with you and hold in your hand when you need to feel more grounded. The purpose of the object is to help you focus your mind.
I love adding the element of scripture to this technique. Proverbs 12:25 tell us that "anxiety in a man's heart weighs him down, but a good word makes him glad." What better word than Scripture? While the part in Deuteronomy about binding His words on our hands and letting them be a symbol on our foreheads was likely meant metaphorically (there's some debate on that), it's a useful suggestion we can put into practice. When anxiety is weighing us down, a grounding object that points us to Scripture can help us focus our minds on God's truth.
Your practice for today is to find a "grounding object" and pick a Bible verse that eases your anxiety. One of my favorites for this is Romans 15:13, "May the God of hope fill you with all joy and peace in believing, so that by the power of the Holy Spirit you may abound in hope." Each time you see or hold that object, meditate on God's Truth in the verse you chose. You'll find you feel a bit more grounded from the physical object and what better way to ease anxiety than with God's Word?
_ Extra Resources _
5 Tips for Anxiety (beyond the Bible):
Eat more protein to balance blood sugar

Exercise – a short walk may be all you're up for. That's okay!

Journal – Write it out. Tell God your concerns in writing.

Speak your struggle aloud to someone you trust- anxiety loses some of its power once it's out of your head

Be patient with healing – it takes time to heal and it will be different for everyone.
* Anxiety and depression are a result of The Fall, when sin entered our world; they are not a result of being a bad Christian. If you struggle with anxiety or depression, do not feel ashamed. Meditate on scripture. Pray. Both help! But, sometimes we need to do some additional work. Our loving God wants to help you work through the cause of your anxiety and a great way to do that is to seek the help of a licensed professional. You can find a Christian Counselor at The American Association of Christian Counselors (https://www.aacc.net/)*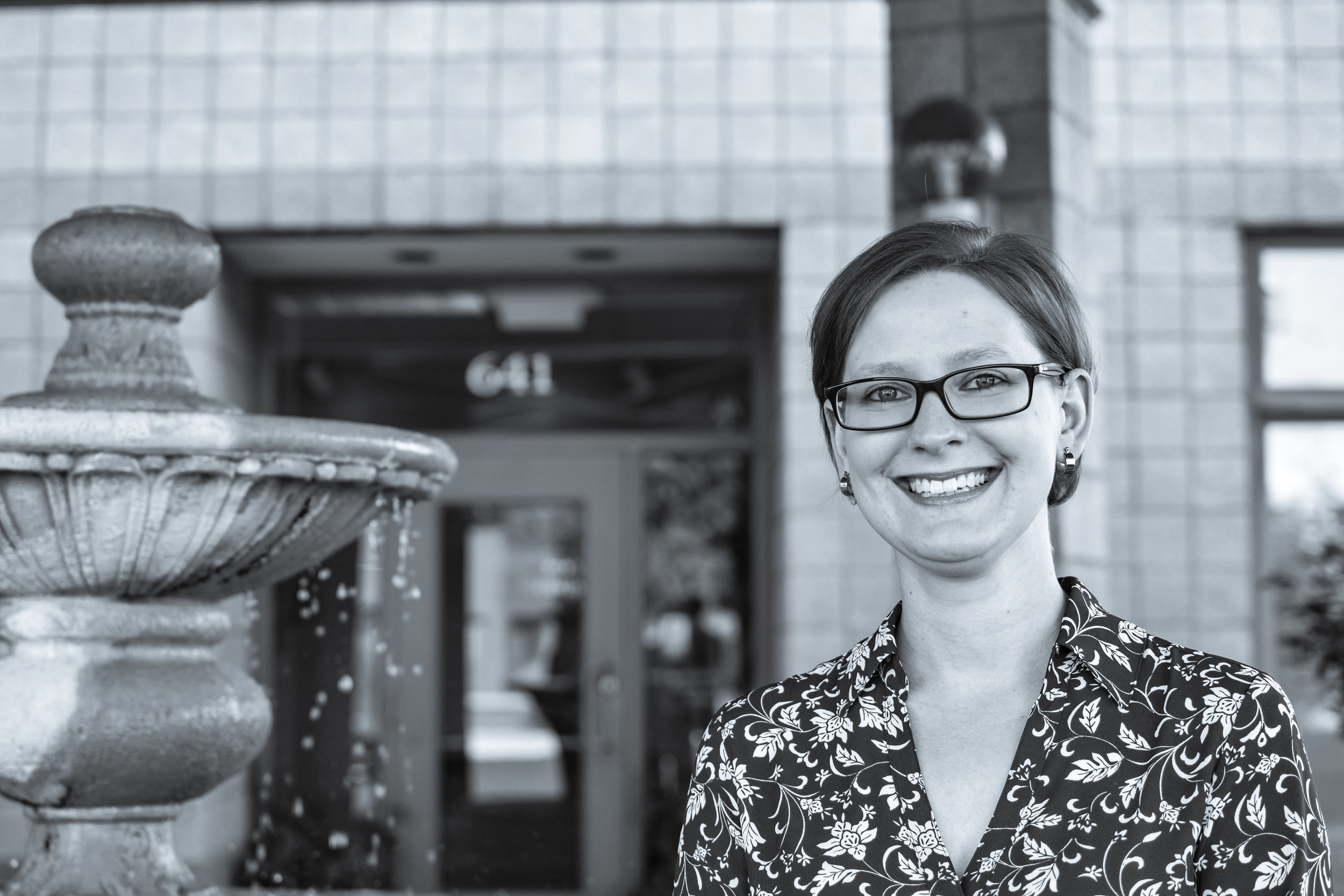 This devotional is written by my friend, Megan Meyer.
Megan is a marketing coordinator & executive assistant for a wealth management firm. She loves "all things Nature" and enjoys balancing the business side of life by taking Nature photos. As someone who has battled an anxiety disorder for years, she has a passion for encouraging others who are struggling. Megan and her husband live in St. Louis, Missouri with their 2 cats, Kai & Zoe. You can connect with Megan via her Nature focused Instagram.
This devotional is part of the A Restful Advent series.
To read more like it, tap this link
or tap the button below to receive the rest of the series right in your inbox.