_ Study _
Lamentations 3:21-26 (CSB)
"Yet I call this to mind, and therefore I have hope: Because of the LORD's faithful love we do not perish, for His mercies never end. They are new every morning; great is Your faithfulness! I say: The LORD is my portion, therefore I will put my hope in Him. The LORD is good to those who wait for Him, to the person who seeks Him. It is good to wait quietly for deliverance from the LORD…"
_ Read _
Rarely is winter anyone's favorite season. Brutal cold, hazardous ice and germs abound, creating unease in folks. Sure, there's beautiful snow and hot chocolate by the fireplace, but wouldn't most of us rather be poolside in the summertime? "Summertime, 'where the living' is easy,'" the melody plays in our head.
There's no argument that winter can be difficult. But, if winter is to be dreaded then why did God create it?
We have a lot to learn from God's creation. As the sun changes position, daylight becomes scarce and all of creation in the hemisphere settles in. Except for us. We begin wishing for spring to arrive months before it's due.
We wish for spring to arrive in our emotional winters, too. Trials come and we busy ourselves to numb the pain. We try to rush through to the next season where "livin' is easy." We aren't interested in being still and waiting for deliverance from God. But, what would happen if we took a cue from nature and we embraced the season we're in? What if we slowed down and asked the LORD to show us the purpose of this difficult season?
The writer of Lamentations reminds us that not only is the LORD faithful, and His mercies new every morning, but that He is GOOD to those who wait for Him. Waiting and Stillness. We're usually not very good at these. But, what would happen if we trusted God as our refuge, stopped rushing through the hardships, and let Him walk through our trials with us?
The trees don't fight the shedding of their leaves at the end of autumn. They let them go freely, laying their leaves at the feet of their Creator. Like the trees let's REST in His refuge during our winters. Let's look to Christ's redeeming power and count the trials as JOY (James 1:2) because we know that spring will be that much more beautiful if we allow God to work with us during our winters.
A pastor of mine was known to say, "you're either in the midst of a trial, about to enter one, or were just delivered from one." Isn't that the truth? Trials are all around us. Instead of avoiding them, let's be a people who look to our faithful God, and trust in His never-ending mercies.
Spring is coming, friend. In the meantime, be still and wait for Him!


_ Practice _
Did you know that nature walks have been proven to lower stress? Bundle up and take a walk naming all of the beautiful things you notice that you wouldn't notice if the trees were full of life. You'll likely notice you can see the shapes of trees better, a bright red Cardinal against the stark lines of a bare tree, or the sun shining through the branches. It will feel cold, but we are always surrounded by examples of God's goodness and faithfulness, even in winter!
Take this symbolic practice home and record all the ways in which God has been faithful to you during hard times. Just as the Israelites had scripture written declaring God's provisions, miracles, and faithfulness, we can record His work in our lives too. Record your victories in Christ! Big and small. If you're in the midst of a trial, it will help to see where God is working. Next time a trial comes, you'll have written proof of God's faithfulness.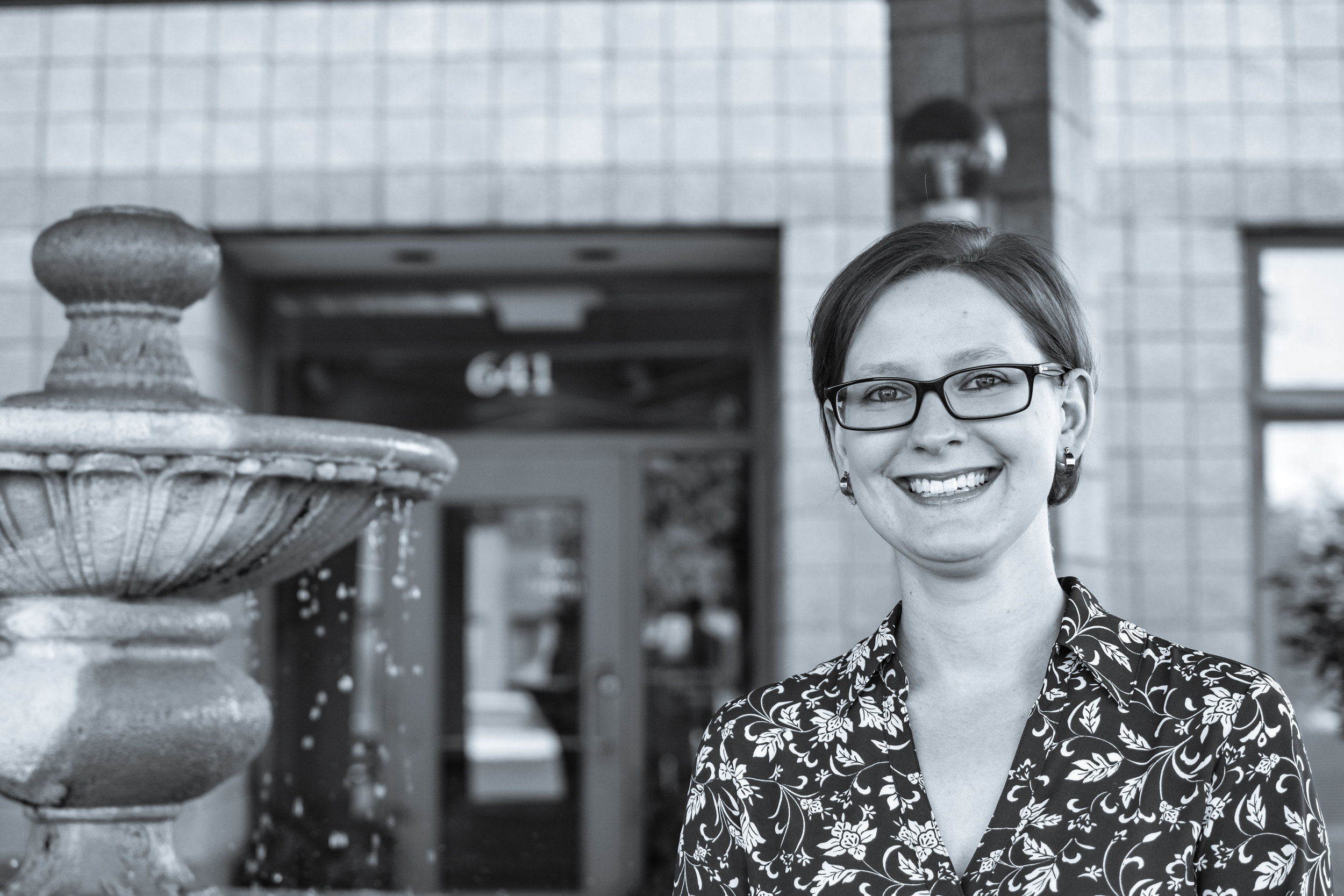 This devotional is written by my friend, Megan Meyer.
Megan is a marketing coordinator & executive assistant for a wealth management firm. She loves "all things Nature" and enjoys balancing the business side of life by taking Nature photos. As someone who has battled an anxiety disorder for years, she has a passion for encouraging others who are struggling. Megan and her husband live in St. Louis, Missouri with their 2 cats, Kai & Zoe. You can connect with Megan via her Nature focused Instagram.
This devotional is part of the A Restful Advent series.
To read more like it, tap this link
or tap the button below to receive the rest of the series right in your inbox.